Equip Your Team with a Better Way to Work
Deliver transportation solutions that make getting to work easier for your employees.
South Florida Commuter Services (SFCS) is here to help your organization tackle issues related to employee commuting and to flexible and remote working.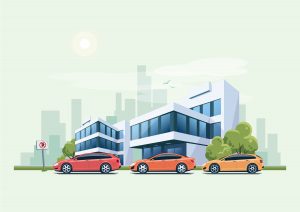 A program of the Florida Department of Transportation, SFCS provides free professional services to help employers navigate issues related to parking, transit, carpooling, flexible and remote working, and more. Our solutions can help your organization save time and money, enhance sustainability programs or employee benefits, and boost employee satisfaction and productivity.
Find out more: email us or call 1800-234-RIDE (7433).
Ways SFCS Helps Your Organization
Resources to establish or enhance flexwork and remote work programs
Consultations to develop pre-tax transit pass benefits for your employees
Discounted transit pass purchase rates
Carpool parking signs and permit programs
Tailored commute-related content for your intranet, employee handbook, or other materials
Ways SFCS Helps Your Employees
Tools to make working from home more productive and enjoyable
Free Uber and/or Lyft rides home in case of emergencies for employees using transit, vanpools, or carpools
Toll-free access to 95 Express for carpools with three or more people
Links to SFCS's robust online tools to find carpool partners and more
Provision of a free all-day transit pass so employees can try transit at no cost