Download the South Florida Commuter Services official commute tracking app as follows: Search and "Commute Tracker by rideamigos app" on your Android or iPhone (stay on your web profile, there's one more step!)
Set up the app by hitting "Get Started" and enter the code from Step 3 to connect app to your profile
Let us know what trips to expect (where, when, & how you plan on arriving to the event)
*Important Notes:
Your "Home" address should be your origin address (where you will be coming from)
Your "Work"address should be the event: 100 Chopin Plaza, Miami, FL 33401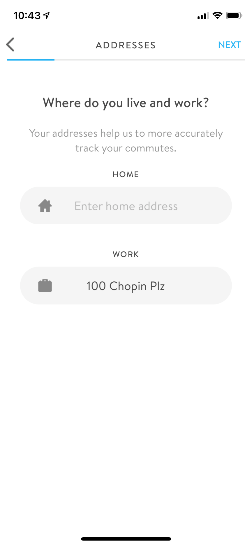 CONGRATULATIONS!
You are Ready for the Challenge!!!  We recommend turning on "Tracking Enabled" to automatically track your trips. Otherwise, you must manually enter your trips either on the app or online dashboard. All trips must be confirmed after completion to count toward the challenge!