FREE UBER RIDES FROM TRI-RAIL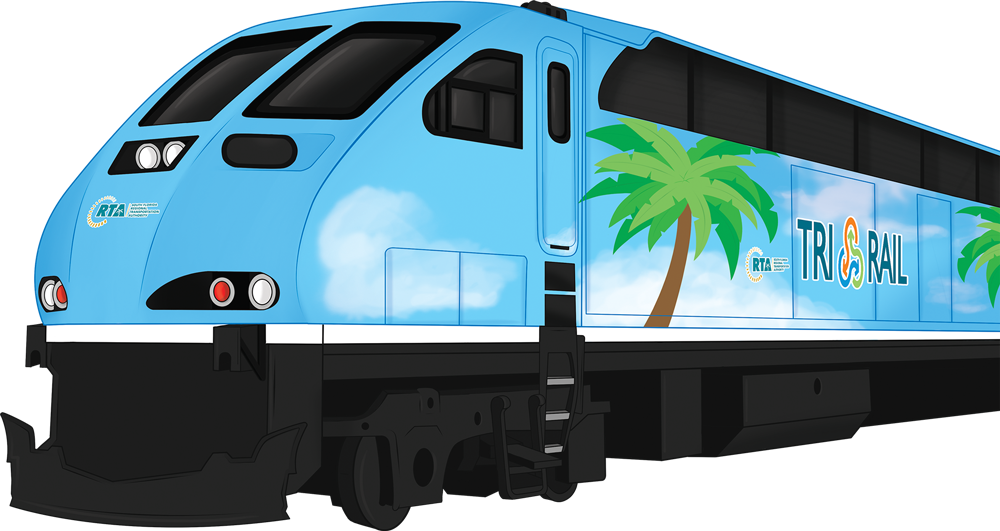 Commuters who take Tri-Rail to the following Tri-Rail stations:
Deerfield Beach Station (DB-2 Route).
Sheridan Street Station (SS-1 Route).
West Palm Beach Station – Weekend Only (WPB-1 Route)
Are now able to take Uber to your final destination (and back) for FREE.
Uber Rides are available to/from the Tri-Rail station within the boundaries below.
How to book your Uber rides to/from the Station:
Download the Uber app (if you do not already have it) from the App Store or Google Play Store.
Click on the button below.
Add the voucher to your account. Voucher will appear in your Uber Wallet.
Request an Uber trip in the Uber app.
Your Uber ride will be free as voucher will be automatically applied to your trip if…
– The Uber trip begins at the Tri-Rail station and ends at any location within either of the zones identified in the thumbnailed maps above, or
– The Uber trip begins at any location within either of the zones identified in the thumbnailed maps above and ends at the Tri-Rail station.
Once you've entered your destination during an eligible time frame the voucher will automatically appear on the ride request screen, directly above the "Choose…" button. You also can view voucher details in your Uber app by selecting the Menu bar, tapping Wallet, scrolling down and tapping Vouchers.
PLEASE NOTE: Tri-Rail passengers can make up to two (2) Uber trips per day within the defined zones, around the Deerfield Beach and Sheridan Street Tri-Rail stations. Any other trips, additional trips, or trips that extend beyond the defined zones of this pilot study areas, will be charged to the passenger.
For assistance, please call 1-800-234-RIDE (7433)
Operators are available M-F, 8:00 AM to 5:00 PM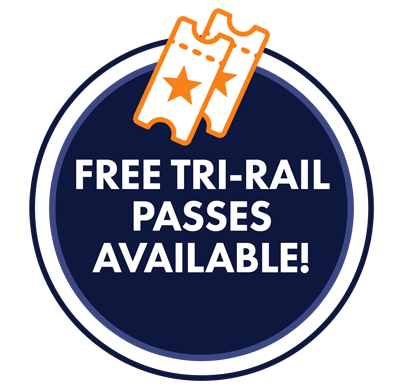 Additionally, if you who would like to give Tri-Rail a try, we will mail you three (3) all day passes, FOR FREE, to allow you to ride Tri-Rail to and from work (plus take advantage of the Free Uber connections) for three full days at no cost to you. We are that confident that if you give it a try, you will see that Tri-Rail can work for you and your commute.
This Free Tri-Rail passes offer can be redeemed only once per e-mail or home address.
Information on Tri-Rail's stations and schedules can be found at https://www.tri-rail.com/pages/view/commuter-connectors
To request your Free Tri-Rail passes, toggle the button below.
BUT WAIT, THERE'S MORE! You will also be signed up for the Department of Transportation's Guaranteed Ride Home program. This means that the government will pay for your ride home (via Uber, Lyft or taxicab) in the event of certain emergencies when you are unable to take transit to get home. You can also use your free Guaranteed Rides Home if you have to work late unexpectedly and are unable to take your normal transit service. More information on the Guaranteed Ride Home program is available at What is Guaranteed Ride Home
DISCLAIMER: This program is being implemented by South Florida Commuter Services (SFCS), a program of the Florida Department of Transportation, as a pilot study to help determine the long-term feasibility of using Transportation Network Companies (TNCs) to make the first and last mile connections of Tri-Rail trips. The outcome of this effort will help transportation decision makers better understand how including services, like Uber, to compliment regional commuter rail impacts costs, total travel time, ADA accessibility, ridership, convenience and public perception of regional commuter rail in South Florida.
---