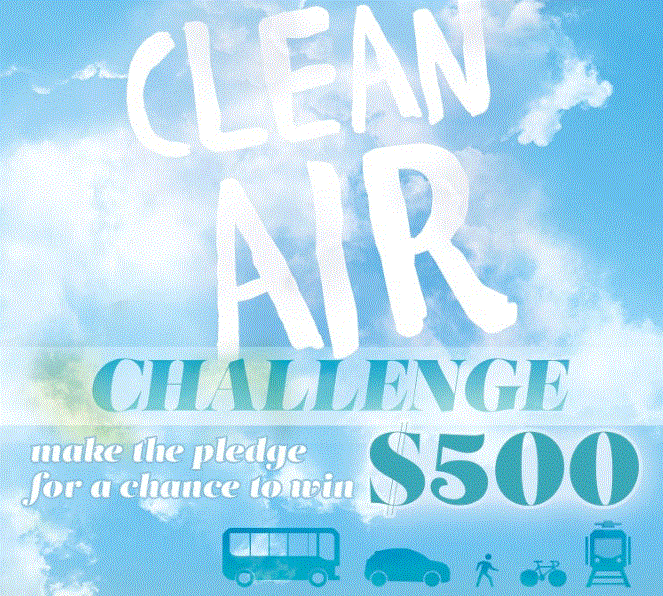 It's no question that transportation is the largest contributor to the pollution in our air. Whether you live in Miami-Dade, Broward, Palm Beach, Martin, or St. Lucie County, your commute to work can have an  impact on the environment. This May, you can help improve air quality, take cars off the road, improve your commute, and win big with the South Florida Commuter Services Clean Air Challenge for National Clean Air Month in May. We are asking that you join our challenge with these easy steps:
MAKE THE PLEDGE to use an alternative to driving alone (carpool, transit, bicycle, or walk) at least once during the month.
Tell us about your experience.
Be entered to win one of four $500 visa gift cards!
Employers are also encouraged to participate in the campaign by promoting the pledge to employees. Employers that actively promote the campaign by distributing correspondence, posting marketing materials, and hosting on-site events will be entered into a drawing to win transportation incentive packages ranging from $500 to $1500.
Help us make this Clean Air Month impactful, join our Clean Air Challenge today!